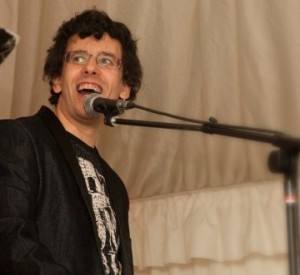 Ian Chard is a Unix systems administrator with two decades of hellexperience, a gigging musician, a piano teacher, and an amateur law nerd (having gained an LLB in 2014). He lives in Gloucestershire (UK) and works for mySociety, a lovely not-for-profit company that can help you get a pothole fixed, check on your MP, make a Freedom of Information request and far more besides.
I also hate talking about myself—particularly in the third person—so that's quite enough of that.
Sometimes I say stuff on Twitter as @Flupsybunny. Oh, and I like cats. Meow.
If you want to get in touch about anything I've written on this blog, please fill in the form at the bottom of this page and I'll contact you in a day or two.
I explicitly disclaim any and all liability that I possibly can under English law for my postings on this blog. Any technical advice I give is aimed at competent people who understand the implications of that advice. You should check documentation and other sources of information before blindly following my instructions. If you copy and paste commands from my blog and your systems explode, you have no-one to blame but yourself.