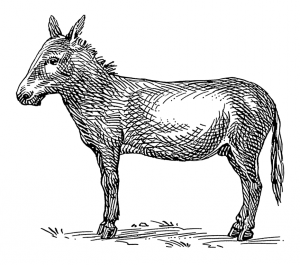 It's been almost two years since I wrote my ranty debunk of the British 'sovereign citizen' / 'freeman-on-the-land' movement. I'm relieved to say that, in that time, the craziness has subsided a little: no more videos of ordinary citizens making twats of themselves in court; nothing in particular from 'commonly known as Dom' and his ilk; no exponential rise in peddlers of half-baked 'legal' advice; zero UK media coverage. The post itself now sees 5-10 visitors per day.
For your amusement and, well, further amusement, I present a selection of feedback I've received on my little diatribe. Some are extracts from published comments, while others are drawn from those that fell below my very low standards for approval (mainly where a fake or invalid email address was given). Although I can't claim to receive hate mail that ranks high on the Dawkins scale of fuckwittery, I hope this little selection makes for a smile or two.
Please feel free to imply [sic] wherever needed.
Insults
We all love a good ad hominem attack, and it's been hard to resist responding in kind when arguing with the intellectual equivalent of a tin of baked beans (oops, I tried). Let's begin with the sublime
unless you have researched properly its best not to comment with the drivel of an uneducated man
Well that's me told. Speaking from a clear position of authority, another informed me that
Im a sovereign. And we are taking over but old fools like you will be gone when it happens.
I'm a patient man, but just how much longer must we wait for this takeover? Perhaps I'd find out if only I would
do real research before sprouting a load of BS on this pathetic blog
That particular comment went on to sprout the vague and slightly menacing
I will give you a week
Oh well, at least it was more eloquent than the anonymous contributor who referred to me as an
impotent limp penissed little girly boy
and far more rebuttable than the monosyllabic response asserting that I am a
cunt.
How did he know that was my favourite word?
Conspiracies
Perhaps they really are out to get us after all. Thank goodness for my commenters who make sure everyone knows that
The proof that 9/11 was done by Zionist's over terrorists is over whelming (lose change etc) and as for Diana more like British secret service as she was pregnant by dodi fayed
Or is the real truth that
bush blew up the towers israel told him to do it
'An independent sovereign under our creator in US' nearly saves us from studying Biology:
Evolution (still looking for lance link secret chimp among the Leaky's) and all of things we take for granted is bunk.
but spoils it by revealing that he is a follower of The Mad Purple One:
Icke's pyramid is real
The most comprehensive conspiracy theorist began by telling me that I am a
stupid little shit. Who gives a fuck about laws they are all fiction. All the world leaders control a device in the earths core that can destroy the planet at the press of button. And you talk about fucking LAW!
Nice world leaders. Step away from the button. We promise to behave.
Unparseables
I had assumed that native speakers of English would write comments that were, given a bit of effort, capable of interpretation. Boy, did I misunderestimate that don't stalemate brick cloudy hello.
I spent a couple of hours reading and re-reading a thousand-word, one-sentence comment, the flavour of which was
some of us are becoming what they wish and govern us for… statutes are for the children at law, behave above that standing and it must be reciprocated by them… they govern and manifest control for god, indirectly, regardless as to your beliefs…
Another comment left me in no doubt that its writer did not intend to create legal relations:
WITHOUT PREJUDICE TONY OF THE FAMILY [redacted] DOES NOT CONTRACT WITH YOUR CORPORATION
but unfortunately he failed to write anything else. Tony, you can relax: for the avoidance of doubt, no contract exists between us.
Finally, this mind-bender is an insight into the minds of those who would follow the 'sovereign way':
To write my rights down would be a contradiction of having inalienable rights although I would consider writing an affidavit.
I'd like to thank everyone who has taken the time to comment, or to write to me directly. Public comments on the Internet do have a certain reputation, and—with a few welcome exceptions—this little selection has definitely reinforced the stereotype!